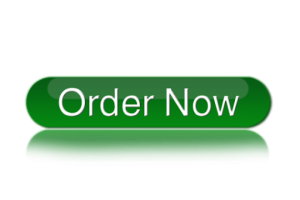 Through the AlumierMD sunscreen formulation process, we know that one type of sunscreen doesn't suit all. The biggest issue people have with using sunscreen daily is the texture, which led to creating a range of cosmetically elegant formulas with choices in texture and tint. 
AlumierMD sunscreens can be worn alone or over your favourite AlumierMD moisturizer. You'll love using them every day. 
The broad spectrum photostable sunscreens are fully backed by science, and only active ingredients with proven safety records are used. Sunscreens should have an SPF of at least 30, which lets through the half as many UV rays as an SPF 15. Also, there is a specific combination of antioxidants in the sunscreens., since they have been shown to protect skin from damaging free radicals caused by UV rays. 
AlumierMD Sunscreens are created using the ideal blend of science and beauty, providing reliable protection in luxurious formulations with tints to suit your skin tone. 
Clean science: AlumierMD Sunscreens are free from Parabens, Sulfates, Petrolatum, Mineral Oil, Dys and Chemical filters. 
Brighter Ideas in Sun Science: 
SUN PROTECTION: 
Sunscreen use can help prevent skin cancer by protecting you from the sun's harmful UV rays. The American Academy of Dermatology (AAD) recognizes sunscreen as the most effective cosmeceutical used to prevent and reverse the signs of ageing. Caring for your skin starts with daily UV protection, which is the biggest contributor to ageing and cancer. 
1-Sheer Hydration Broad Spectrum Sunscreen SPF 40 ( for all skin types): 
The science: Sheer Hydration Broad Spectrum SPF 40 Sunscreen is a silky and sheer physical sunscreen that provides powerful broad-spectrum protection against harmful UVA and UVB rays. It uses a combination of Zinc Oxide & Titanium Dioxide while moisturizing with vitamin E. This formula is also packed with free-radical-quenching antioxidants, including a stable Vitamin C, Vitamin E, Resveratrol, Grape Seed extract and Glutathione, to protect skin from UV damage. Offered in both UNTINTED and VERSATILE TINT  that blends beautifully on the skin creating a sheer healthy glow.
BRIGHT IDEA: Save time and use the TINTED version as your daily foundation. 
2-Clear Shield Broad Spectrum Sunscreen SPF 42: 
The Science: Clear Shield Spectrum SPF 42 Sunscreen is a lightweight, Non-comedogenic, OIL-FREE sunscreen that provides powerful broad-spectrum protection against harmful UVA and UVB rays using a combination of Zinc Oxide and Titanium Dioxide, both physical filters. Niacinamide (Vitamin B3) and Sodium Hyaluronate soothe and moisturize. Antioxidants, including a stable Vitamin C, Resveratrol, Grape Seed extract and Glutathione protect skin from UV-induced free radical damage. Light in texture, gentle and quick-drying, this sunscreen is ideal for all the skin types, including Oily, Redness and Acne-Prone skin. 
3- Moisture Matte Broad Spectrum Sunscreen SPF 40: 
The Science: Moisture Matt Broad Spectrum SPF 40 Sunscreen provides powerful broad-spectrum protection against harmful UVA and UVB rays using a combination of Zinc Oxide and Titanium Dioxide, both physical filters. This formula tightly moisturizes to smooth and hydrate, while absorbing excess oil to create a matte finish. Antioxidants like Caffeine, Silybin and Knotgrass extract protect skin from UV-induced free radical damage. Cutting-edge Color-encapsulated technology allows for seamless blending on the skin, creating a sheer tint and healthy glow. 
BRIGHT IDEA: Save time and use TINTED sunscreen as your daily foundation. Our unique colour encapsulated technology allows you to customize your level of tint and coverage. Rubbing tightly when applying your sunscreen will activate a small amount of colour, resulting in a light tint. If you rub a little longer more is activated, achieving a deeper tint. 
Comes in 3 different colours: 
IVORY TINT
SAND TINT
AMBER TINT 
short-term damage presents as a sunburn. Long-term, Unprotected exposure causes gradual damage to the skin known as sun damage or photoaging and accounts for about 90% of the signs of skin ageing. 
The two main types of damaging rays are UVB and UVA. They damage skin cells and their DNA leading to fine lines, wrinkles, irregular pigmentations, visible vessels, thinned skin, loss of elasticity and skin cancer (including Melanoma).
UVB RAYS:
UVB rays (290-320nm) are the main cause of tan and sunburn because they damage the skin's more superficial epidermal layers. UVB rays play a big part in the development of skin cancer, and a contributory role in photoaging and tanning UVB rays account for 5% of the sun's rays and vary according to season and weather conditions; they are more intense in the summer and at high altitudes. 
UVA RAYS: 
UVA rays (320-400nm) can pass through glass and clouds and are present every day of the year at equal intensity during all daytime hours. They account for 95% of UV rays that can reach the earth. Since UVA rays are longer in wavelength than UVB, they are able to penetrate into the deeper skin layers (dermis) affecting collagen, elastin and blood vessels. UVA plays a major role in photoaging. It can also damage skin cells in the basal layer of the epidermis where most skin cancers arise (e.g. Basal cell and Squamous cell carcinoma). UVA rays are divided into uva2 (320-340) and UVA1 (340-400nm) rays. 
UVB COVERAGE AND SPF:
the SPF number shows only the level of protection from UVB rays. All sunscreen must be tested by the SPF test procedure. The test measures the amount of UV rays exposure it takes to cause sunburn when a person is using sunscreen in comparison to how much UV exposure it takes to cause a sunburn when they do not use sunscreen. An SPF of 30 blocks 96.7% of UV rays so that only 3.3% will get through, compared with an SPF of 15 which blocks 93.3% of UV rays and lets through 6.7%-twice as much. 
UVA COVERAGE:
UVB-focused sunscreens may be a reason for the skin cancer rates in North America. The incidence of melanoma has tripled in the last 35 years. Only recently have the effects of UVA been uncovered including photoaging, immune suppression and skin cancer. UVA should be the focus considering that it comprises 95%of UV and is responsible for the majority of photoaging and skin cancer. 
Consumers assume that they are being protected from the entire UV spectrum (290-400nm) and distracted by high SPF values into mistakenly thinking that heir sunscreen is reducing all sun damage. Actually, sunscreens that mainly absorb UVB shown by high SPF reduce the risk of sunburn but may be detrimental by letting you stay in the sun longer. You won't burn but you will actually increase your risk of UVA damage. 
BROAD SPECTRUM PROTECTION: 
The most important item to look for on a sunscreen label is the term "broad spectrum", signifying coverage against both UVA and UVB rays. 
SUNSCREEN FILTER TYPES:
Sunscreens contain chemical and/or physical UV filters. Chemical filters like oxybenzone, avobenzone and activate absorb and deactivate UV rays changing the light energy to heat. PHYSICAL FILTERS like ZINC OXIDE and TITANIUM DIOXIDE sit on the skin's surface. Light is largely reflected and scattered away from the skin.
PHYSICAL SUNSCREEN FILTERS:
Zinc Oxide and Titanium dioxide are safe, gentle and natural minerals. Zinc oxide blocks UVB, UVA2 and UVA1 rays. Titanium dioxide blocks UVB and UVA2 rays. Also, since these minerals just sit on the skin to provide sun protection, they are comfortable and non-irritating even for those with most sensitive skin. 
Smart Sun Protection:
THE  CONCERNS WITH THE CHEMICAL SUNSCREEN FILTERS:
Chemical sunscreen filters made up of small particles that are absorbed into the skin to some extent. Examples include oxybenzone, octinoxate, homosalate, avobenzone and octocrylene. 
By contrast, physical sunscreen ingredients like Zinc Oxide and Titanium Dioxide contain large particles that sit on the skin. 
Dozens of studies in the last decade have examined the potential health hazards of sunscreen Chemicals. Many sunscreen chemicals are known or suspected hormone disruptors, allergens and carcinogens. 
**AlumierMD's sunscreens do not contain chemical filters.
ANTIOXIDANTS IN SUNSCREENS:
Sunscreen is also a must for protecting the skin from free radicals. 
However, sunscreens only protect up to 55%, not 100% of free radicals. (Haywood, R., et, J Invent Dermal 2006;121:862-868)
Topical antioxidants have been shown to protect skin from damaging free radicals caused by UV rays. Different antioxidants work via different mechanisms to neutralize damage. Therefore, AlumierMD sunscreens are packed with different types of antioxidants for a full range of protection. 
THERE IS NO SUCH THING AS A SAFE TAN: 
 A tan results from injury to the skin's DNA. The skin darkens into a tan as a flower attempt to protect itself and prevent further DNA damage. However, these flaws or mutations can lead to skin cancer over time. Remember: There is no such thing as a safe tan because a tan equals sun damage. The World Health Organization (WHO) has identified UV radiation as a human carcinogen.