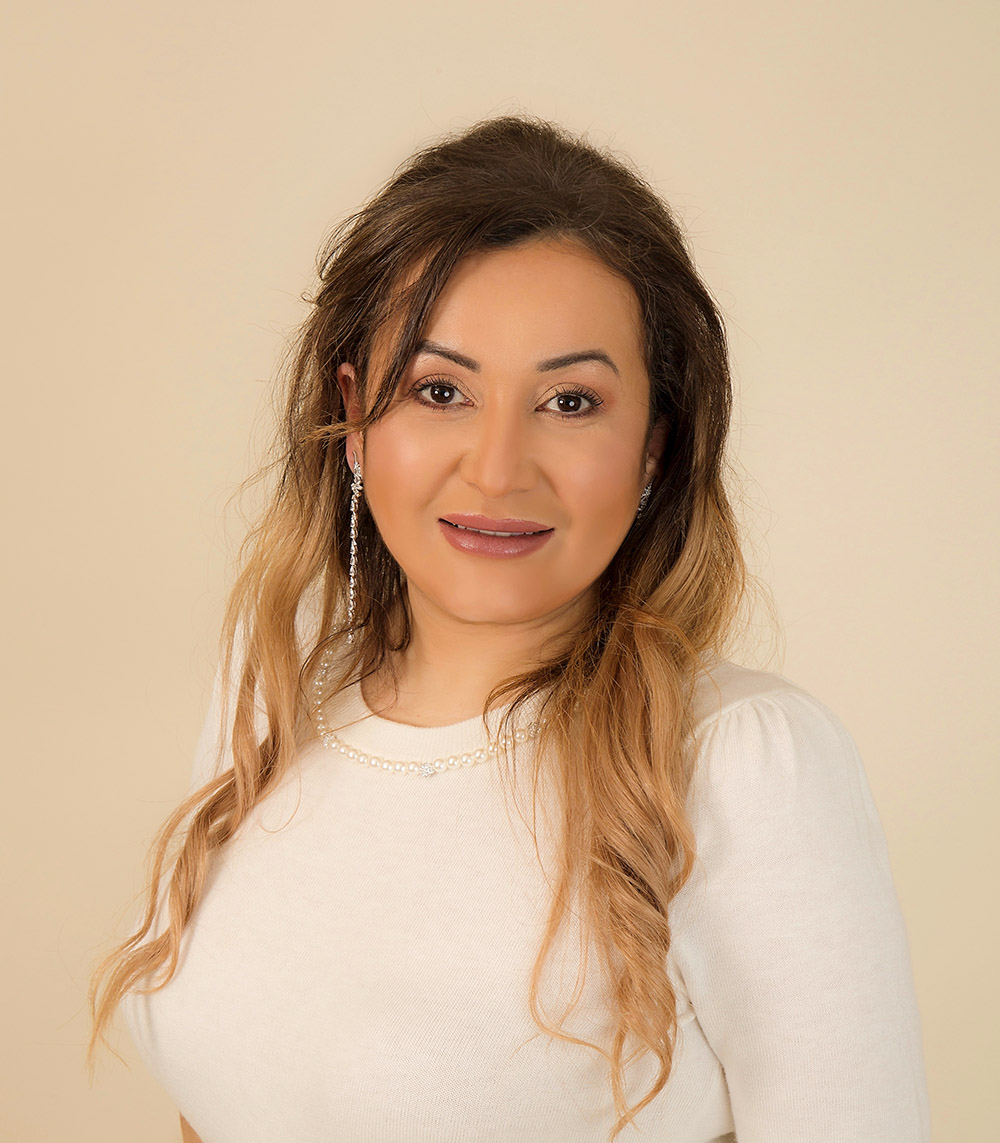 Welcome to Our Clinic
Sardis SkinGlow Medical Aesthetics Clinic is a Physician-Directed Clinic. We are located at the heart of the beautiful Garrison Village. In our clinic, our goal is to seek YOUR ideal unique beauty, not the ideal beauty. Dr. Hassani believes everybody is different when it comes to aesthetic goals. She believes creating beauty is a delicate art that uses passion, and the science to bring harmony, proportionate, and youthfulness back to the face.
Dr. Hassani received her postgraduate training in Family Medicine at the University of British Columbia, and she has always been fascinated by beauty, both aesthetics and science part of it. She has worked with renowned Plastic Surgeons and Dermatologists around the globe. She is the member of American Association of Aesthetic Medicine and Canadian Association of Aesthetic Medicine. She practices both Cosmetic Dermatology, and Medical Dermatology.
Testimonials
Our Clients Say
I couldn't be happier with the results. I have my skin and my confidence back! Everyone in Sardis SkinGlow Medical Aesthetic Clinic has been so efficient and friendly, making me feel very comfortable.
I am very satisfied with my experience at Sardis SkinGlow Medical Aesthetic Clinic. I just got done with my acne treatments and my face looks flawless. The staff and nurses were very friendly and informative.
I go there regularly for my dermal fillers and have always had wonderful customer service. The staff at the clinic were all very friendly and professional and I loved working with Dr. Hassani. She is a fantastic doctor!
Stay Young!
Explore Anti-Aging Program
Through creating thousands of Micro Coagulation zones, RF Microneedling is great for:
Large Pores
Skin Rejuvenation
Pigment Discrepancy
Skin Laxity, and Wrinkles
Acne Scars
Uses Injectables known as Fillers along with Wrinkle Relaxers to help Soften, and Relax the Appearance of Facial Lines, and Wrinkles, and  add Volume to the Face for a younger, more Refreshed Look. it Enhances the Facial Features while keep it Natural to make a better version of you.
Our Medical-Grade, Customized Chemical Peels induce an even and tight skin as a result of regenerating process. They exfoliate , and stimulate your skin to correct conditions like Enlarged Pores, Fine Lines, Pigmentations, and Acne with zero downtime.