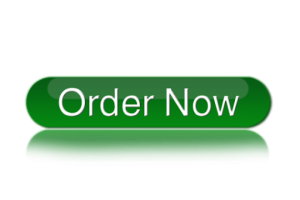 The Skin around our eyes is thinner, more fragile and more prone to dryness, meaning it often shows signs of ageing and fatigue more quickly than other areas of the face. Sun exposure and repeated facial expression contribute to the signs of ageing. AlumierMD's Eye products are formulated specifically for this delicate area and use gentle moisturizers that restore the skin's natural hydrolipid barrier. Novel ingredients, including specialty peptides and encapsulated retinol, target fine lines, wrinkles, puffiness and dark circles, while vitamins and antioxidants nourish and protect.
1- ALUMINEYE:
This luxurious peptide eye cream helps improve elasticity and firmness while diminishing the appearance of fine lines, dark circles and puffiness. A combination of Tremella Mushroom Extract, Niacinamide ( Vitamin B3) and Murumuru butter moisturizes, while a unique blend of Antioxidants protects against UV-Induced Free Radical damage.
Benefit:
Contain q unique blend antiaging peptides including Dipeptide-2, Palmityl Tetrapeptide-7, Haloxyl®️ and Matrixes Synthe 6 ®️.
It contains light-reflecting and soft-focus ingredients that immediately lighten the appearance of under-eye darkness.
Fragrance-free, Sulfate-free, Paraben-free, Soap-free, mineral-oil-free, dye-free
To achieve optimal results in lightening dark circles by keeping soft-focus ingredients intact, this product should NOT be completely rubbed into the skin.
2- RETINOL EYE GEL:
A Vitamin-packed, Pure microencapsulated retinol gel formulated especially for the delicate eye area that firms tighten and strengthens the skin reducing the appearance of the fine lines and wrinkles. Allantoin and Niacinamide (Vit B3) moisturize while vitamin E & C provide antioxidant protection.
Benefits:
Contains an encapsulated very gentle slow-release retinol.
Fragrance-free, Sulfate-free, Paraben-free, Soap-free, mineral-oil-free, dye-free.
Apply eye cream with a ring finger being careful not to rub or stretch the delicate skin. Gently pat under the eyes, along the brow bone and over crows feet.